Vasin, Heyn & Company is here to guide you through a period of growth. Growing staff, adding customers, increasing space, changing direction or upgrading systems can be overwhelming. We are here to evaluate all the areas of your organization, including management and productivity systems. Together we set goals, develop your business plan, organize space and staff expansion and even help acquire other units.
Although we've helped many growing organizations prosper, we know it is the accessibility and eagerness to serve each client that makes the difference. We also recognize that clients have limited funds available for professional fees. We establish an annual fee budget with you and we help you monitor the cost of our services, highlighting the most economical alternatives.
The Partners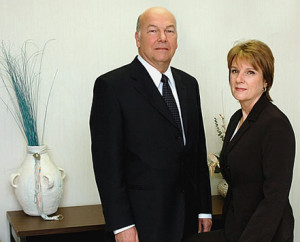 Donna Heyn, CPA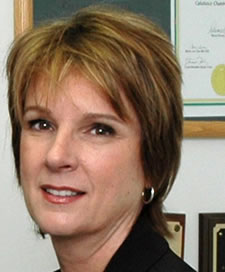 Mrs. Heyn serves as Partner and Field Manager of the audit engagements, conducts and supervises audit field work and serve as liaison to our clients staff.
Mrs. Heyn has participated in Single Audits for the past fifteen years and exceeds Continuing Education guidelines for such audits.
Prior to forming Vasin, Heyn & Company in 1989, Donna conducted her own practice devoted to serving growing professional and service businesses. Previously, she was a member of two large specialized auditing firms for eleven years.
An active member in the National Association of Women Business Owners, Donna has also completed a one-year term as mentor to members of the American Women's Economic Development Corporation. A member of the American Institute and the California Society of Certified Public Accountants, she was also 1995 President of the Calabasas Chamber of Commerce. Donna is also a Rotarian devoted to the Rotary Youth Leadership program, a Board member of the Valley Cultural Center, a responding member of the Los Angeles Police Department's Crisis Response Team as well an LAPD Boosters Club member.
Donna graduated from the University of Texas at Austin, where she currently is an active alumnus.
An accomplished pianist, Donna currently lives in Woodland Hills and leads an active lifestyle biking, swimming and gardening.
Rolland Vasin, MS CFE CPA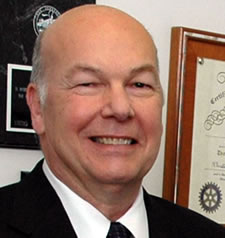 Rolland J. Vasin serves as Senior Partner on audit engagements, providing engagement supervision, evaluation all internal control work, as well as monitoring Firm-wide quality control.
A Not-for-Profit Organization specialist, Mr. Vasin has been auditing publicly-funded human-service organizations since 1976, has participated in governmental audits since 1978, and exceeds Federal guidelines for Single Audit Training Standards.
A Certified Fraud Examiner, Mr. Vasin has been involved since 1975 in approximately 65 engagements focused on investigating, uncovering, and prosecuting financial fraud and in approximately 173 engagements assessing or designing effective fraud deterrence systems in public and private organizations, including consultations on development of corporate ethics programs.
Prior to forming Vasin, Heyn & Company in 1989, Mr. Vasin was Partner-in-Charge of the Management Consulting Services department of Levine, Cooper, Spiegel & Co., with which he merged in 1981. Previously, he was a manager in Deloitte & Touche, which he joined in 1972. A former U.S. Naval Officer in charge of Data Processing operations, he has had over thirty-five years experience with computer system installation and security.
A graduate of UCLA, Mr. Vasin was elected to Omicron Delta Epsilon, Honor Society in Economics. He attended California State University at Los Angeles, receiving a Master of Science Degree in Accounting and was elected to Beta Gamma Sigma.
Professional affiliations include AICPA (Advisory Committee member National Nonprofit Financial Executives Conference), CSCPA, Association of Certified Fraud Examiners, and co-founder of the former Los Angeles Study Group of the Family Firm Institute (www.ffi.org). Community involvement includes participation in several functions within the UCLA Alumni Association including out-reach support for minority high school students as well as having served on several committees of the United Way of Los Angeles including member agencies liaison and funding evaluation.
Public presentation experience includes Management and NPO Accounting workshops conducted for audit clients of the Firm(six per year), Board-level presentations of audit reports(about thirty-five annually) and NPO governance best-practices including implementation of California Nonprofit Integrity Act, presentations on Ethical Decision-Making Tools to Rotary, California State University Auxiliaries and California Department of Education-Office of External Audit seminars, among others.
Recent Speaking Experience:
American Institute of Certified Public Accountants National Conference for Not-for-Profit Financial Executives November 2005: "Ethics-Not Just A Lofty Ideal".
Association for Professional & Practical Ethics, 2005 Chair: "Voluntary Reporting Guidelines in the Petroleum Industry: An effort to promote sustainable operations"
Child Care Alliance of Los Angeles, 2003 "NPO Financial and Cost Allocation Principles" Ivette Caballero 323-421-1419
Accounting Club Cal. St. Univ., Los Angeles, 2002 "Corporate Social Responsibility"
Net Impact Conference Thunderbird Univ. 2000: "Auditing Corporate Social Responsibility reports"
"Ethical Responsibilities of Student Board members": Cal. St. Univ. Long Beach 2000 Richard Haller. 562-985-4994
Caux Conference on Business Ethics 1999: "Conducting the Ethics Audit-a case study" Paul Fermin Telefoon (0294) 28 46 88(Amsterdam)
Cal Dept of Educ. CPA Conference 1998: two sessions (1) "Ethics of CDE audits", (2) "FAS 116/117 applied to CDE contractors". J.R. Waltz 916 323-6799
A naturalized "native" of Southern California, Rolland resides in the Ocean Park Heritage District of Santa Monica, is an avid bodysurfer and dabbles in performance poetry (Beyond Baroque) and stand-up comedy (Laugh Factory) for which he was recognized as the 1992 3rd Funniest CPA in Los Angeles.
Communication Comes First
Open communication is vital to a good professional relationship. We strive to help our clients feel comfortable when asking questions and discussing their concerns. Our goal in being good listeners, is to identify the stated and unstated needs. At Vasin, Heyn & Company, our approach gives us the opportunity to serve as advisors as well as auditors.
Our Clients
The clients of Vasin, Heyn & Company represent a wide range of industries, products, and services. We serve some of the key leaders in manufacturing, distribution, and professional service industries, as well as regional youth and family oriented NPOs.
Our Audit Staff
All of our staff have in excess of ten years experience in their respective areas, including specialized not-for-profit training, and have been subjected to our extensive qualification and orientation programs designed to support delivery of high-quality and congenial services.
Our philosophy is that clients are not well served by using junior auditors-in-training. Our experience has been that while fees for such persons are relatively inexpensive, their lesser experience may not optimize the quality of the audit or provide the most effective constructive services to our client.